Rochester EV Charger Services
Award-Winning Electric Vehicle Charger Service in Monroe County & Surrounding Areas
If you own an electric vehicle, or there's one on the way, you're no doubt thinking about charging. Mike Williams Electric focuses entirely on installing EV charging solutions in Rochester, Monroe County, and surrounding areas. Our licensed electricians provide exceptional quality services for EV charger installation, service upgrades where they're required, and a maintenance program to keep your charger or chargers working safely.
Get in touch with us by telephone at (585) 286-5124 for more information about our EV services and to set up an appointment.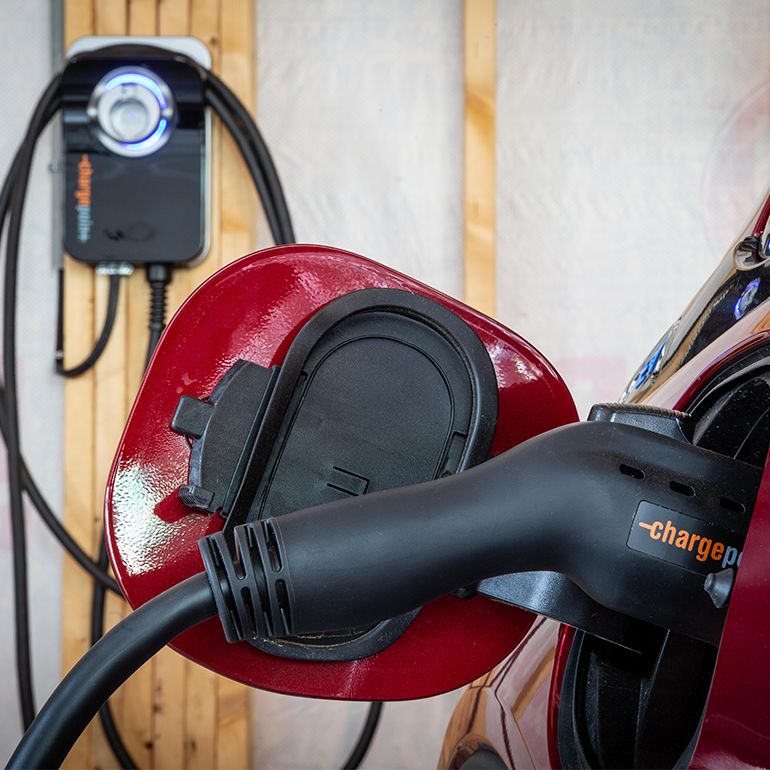 Comprehensive EV Services
At Mike Williams Electric, we provide reliable EV services in Rochester from highly qualified, fully licensed electricians. We have more than 20 years of experience in our industry and focus solely on EV, so you can be sure we have the technical skill and knowledge needed to safely install your EV charger. Every property is unique, and we tailor our services to the requirements of your electric vehicle and home electrical system.
Our electricians provide superior quality service for:
EV Charger Installations – Our electricians specialize in EV and have installed a large number of EV chargers for our customers. Your installation will be completed to the highest industry standards and comply with all applicable building and electrical codes.
Home EV Charging Problem Troubleshooting – EV charging issues are frustrating, but you can count on our knowledgeable electricians to help you find the best solution.
EV Charger Recommendations – Selecting the best EV charger depends on several factors, including the type of vehicle, condition of your home electrical service, where the charger will be installed. We can guide you through the process of choosing the right charger for your vehicle.
In addition to installing your EV charger, we can make any necessary upgrades to your electrical service. If your electrical service is not sufficient to handle the load of an electric car charging station, we can perform the electrical work that is needed for the installation. In addition, if you have a Federal Pacific panel, we can replace it with a safer model.
Making It Easy To Go Electric
Mike Williams Electric is a local and experienced electrical company specializing in helping our community go electric through innovative and dependable EV charging solutions. Our certified installers work tirelessly to ensure flawless results that you can count on, every time. We prioritize quality, professionalism, and care in everything we do—taking the time to personalize every project. With free estimates, affordable prices, and high-quality service, we are proud to be Rochester's most trusted name in EV charging services.
When you are ready to get started, call (585) 286-5124 to request a free estimate.