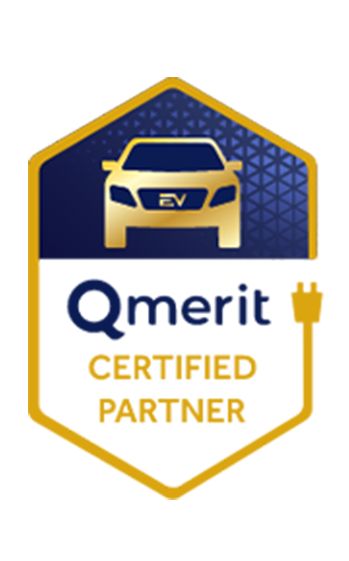 Holding the Standard for Quality Service Mike Williams Electric is committed to genuine care, excellent services, and quality work that lasts a lifetime.
Electrification Services in Rochester
Helping Monroe County Go Electric
Thanks to advancements in technology, it's easier than ever to find convenient and energy-efficient ways to power your life. At Mike Williams Electric, we are committed to helping our community take advantage of these innovations, so you can enjoy cleaner, more affordable, and more sustainable energy. That is why we are proud to be a certified solutions partner with Qmerit. Through this partnership, we can offer high-quality electrification solutions, making it easier than ever to save money and reduce your carbon emissions.
Electrification is sometimes referred to as "going electric" and is defined as transitioning from a dependence on fossil fuel usage to more renewable energy solutions, such as solar and electrical. There is no one way to do this, so our team can work with you to develop a personalized electrification plan to meet your unique needs and budget.
We install and service the most reliable and the most advanced EV charging stations on the market. As a full-service turnkey company, our electricians will have your system and all other ancillary equipment set up and running smoothly in no time.
To learn more about our electrification services, call us at (585) 286-5124.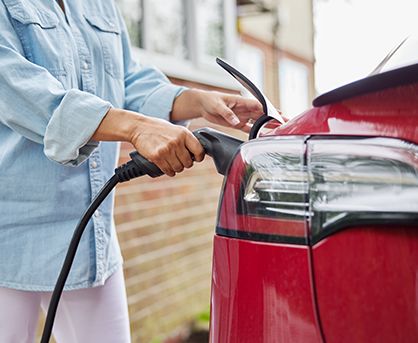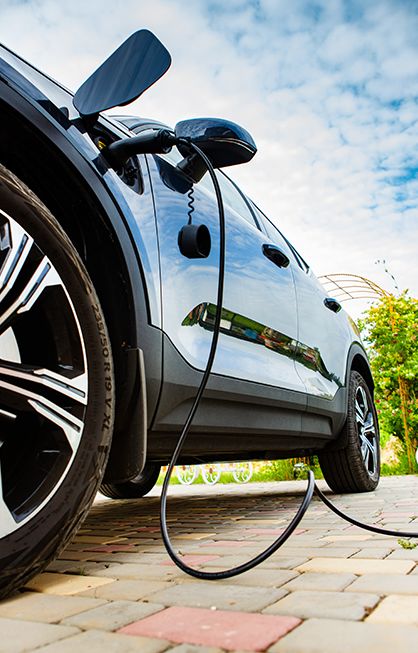 Our Customers
Love to Brag
Read Our 5-Star Reviews
"Mike made sure we were up and running with home charging as fast as possible. His staff was always prompt, courteous, and responsive to our needs."

Anna P.
Is Your Home Future Proof?
Electric vehicles are one of the most popular ways to start investing in electrification solutions, and it is important to ensure your home can support this investment. Our highly skilled teams install, repair, maintain, and upgrade EV charging stations to "futureproof" your space. We work with the most trusted names in the industry to install long-lasting, safe, reliable charger systems.
As a company, Mike Williams Electric takes pride in delivering quality products, workmanship, and customer service that are second to none. With over 20 years of industry experience, we have helped families throughout Rochester and the greater Monroe County find innovative, affordable, and efficient ways to go electric, and we're ready to help you too! We begin every service with a free estimate, and happily offer virtual estimates for your convenience.
Are you ready to make the switch to electric? Call our team today at (585) 286-5124 or fill out our online form.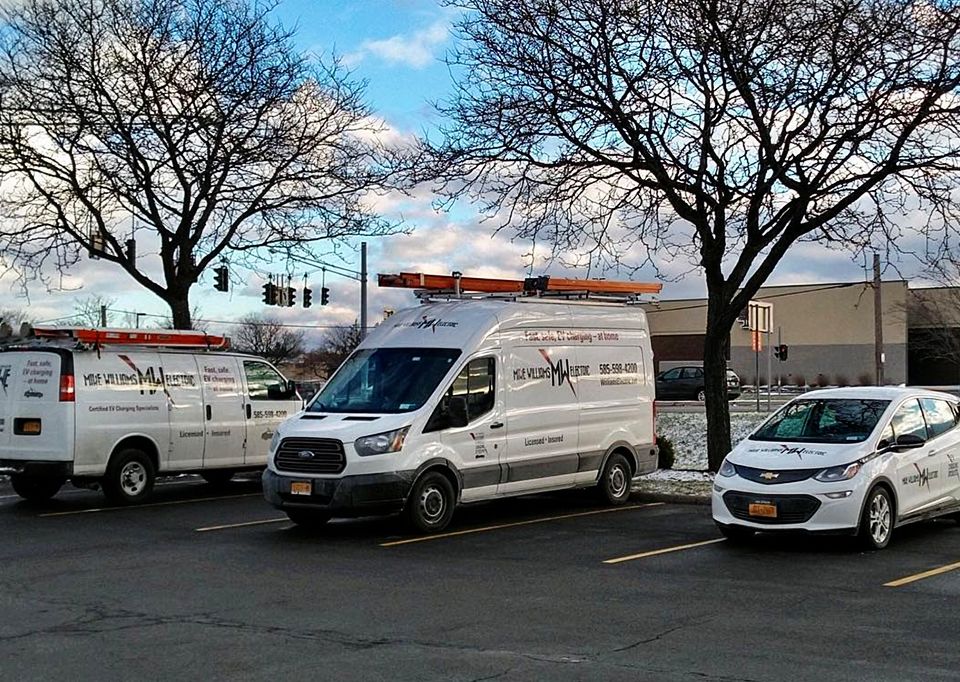 Ready to Get Started?
Contact our highly skilled electricans today and make the switch to EV with ease!
WHY CHOOSE MWE?

Fast & Safe Commercial & Residential EV Charger Installations
Eco-Friendly

We take climate change seriously. A commitment to electric vehicles, and moving to electrification and to sustainable, renewable energy, is an urgent necessity. At Mike Williams Electric we're doing everything we can to stop burning fossil fuels, and we're passionate about helping as many people as possible take the same steps forward. It's action today, but it's all about the future.

Knowledgeable & Skilled

We are licensed and trained to work on all major brands of electric vehicle chargers. We specialize in Home EV charging installation in particular, and electrification technology installation in general.

Safe

Fast charging circuits can put serious stress on your home's wiring and service panel, no matter what model of car or what brand of charger. Safety comes first, always. Our EV charging specialists will review the car and the charging system you're considering. We'll assess your home for any possible wiring issues. And we'll make sure you're ready with the right power and a safe installation.

Customer-Focused

With well over 100 5-star reviews on Google, we will be in and out of your home or commercial property on time and leaving your space cleaner than we found it.