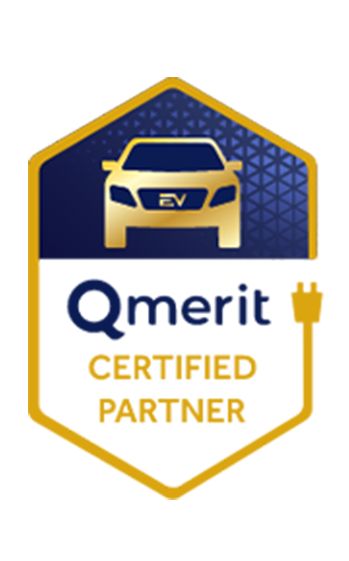 Holding the Standard for Quality Service Mike Williams Electric is committed to genuine care, excellent services, and quality work that lasts a lifetime.
Rochester Service Upgrades
20+ Years of Electrical Experience in Monroe County & Surrounding Areas
Mike Williams Electric specializes in EV chargers, and in the electrical service upgrades that are sometimes required for your installation to be successful. Our fully licensed and insured electricians are equipped for service upgrades in Rochester, Monroe County, and surrounding areas. It's part of our goal: making it as safe and easy as possible to go electric.
Contact Mike Williams Electric today at (585) 286-5124 to learn more about our services and schedule an appointment for your electrical service upgrades.
Your Home Electrical Service
Customers sometimes ask, "What's an electrical service?" First: If the electrical wires that bring the power to your house run overhead, they're owned by the utility company. If the lines run underground, the homeowner usually owns them. This is important because if you own them, you usually have the responsibility for maintaining and upgrading them.
Once these wires connect to your house, you own everything but the meter itself: cables, meter box, panel box, ground wires. Together, this is your "electrical service." When something gets old, damaged, worn out, or needs to be upgraded, the homeowner is responsible for any work that is needed.
Evaluating the Condition & Capacity
The overall condition and capacity of your electrical system is always important, but it's more important when you're planning to install an electric car charger. When we come to your home for a site visit, our electricians will inspect the condition and capacity of your electrical service. We have more than 20 years of experience, and have provided numerous service upgrades in Rochester for our customers.
Since we made the decision to specialize in electric vehicle charging, we've found that in the greater Rochester area, about 10-20% of our customers' homes need a panel or a full service upgrade for safe charging. (In most cases these electrical systems are 50 or more years old, which means the service would need an upgrade soon anyway.) As a result, service upgrades have become a strong "co-specialty."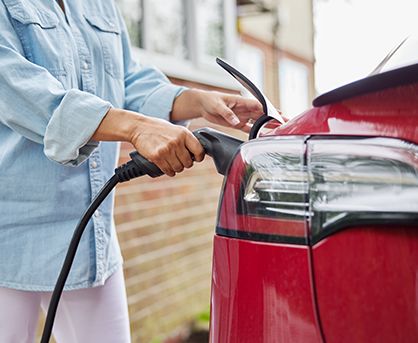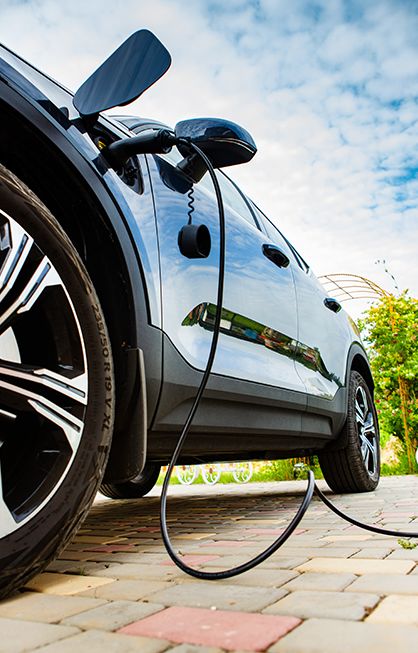 Our Customers
Love to Brag
Read Our 5-Star Reviews
"Mike made sure we were up and running with home charging as fast as possible. His staff was always prompt, courteous, and responsive to our needs."

Anna P.
Safe & Efficient Electrical Service Upgrades
When we evaluate your electrical service for EV charger installation, our goal is to find the best solution for safely charging your electric vehicle. Prior to the installation, making sure that your electrical system can handle the load is essential for safety. An older home with outdated electrical service may not be up to the job. Overloading the electrical system can result in a fire.
Trust your service upgrade to Mike Williams Electric for:
Fully licensed electricians
EV specialists
20+ years of experience
Charging solutions for all EV and hybrid vehicles
Tesla certified
When an upgrade is needed, we can make recommendations for short and long-term solutions and explain any improvements that are needed to accommodate your installation. We are happy to provide a free estimate for the work that is needed to upgrade your electrical service and your EV charger installation. In most cases, we perform any necessary Rochester service upgrades at the time of your installation.
Please contact us at (585) 286-5124 to schedule a site visit and get a free estimate for service upgrades and EV charger installation.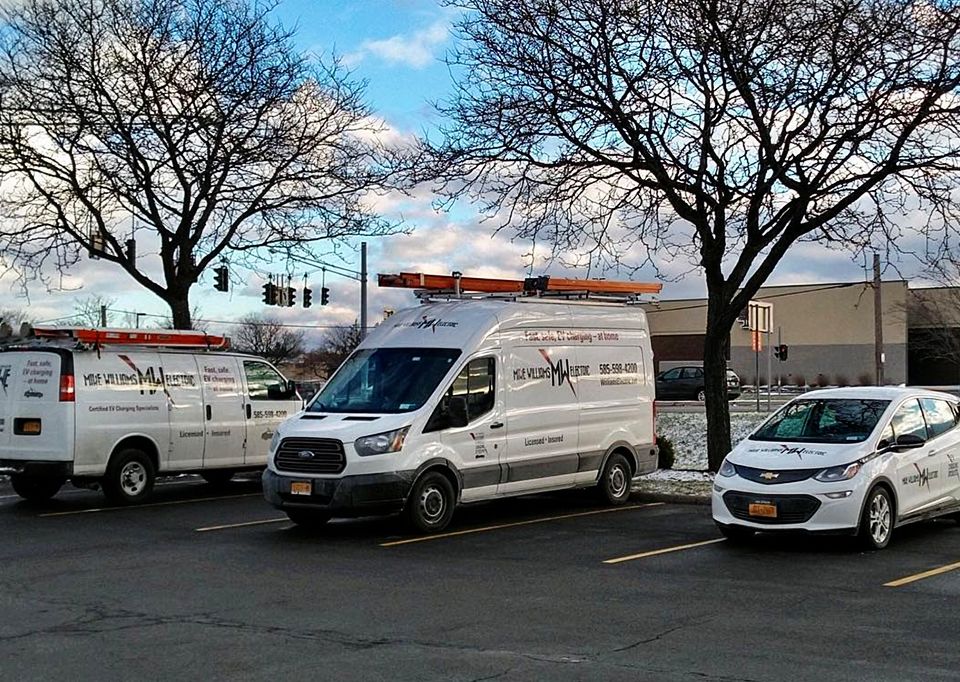 Ready to Get Started?
Contact our highly skilled electricans today and make the switch to EV with ease!
WHY CHOOSE MWE?

Fast & Safe Commercial & Residential EV Charger Installations
Eco-Friendly

We take climate change seriously. A commitment to electric vehicles, and moving to electrification and to sustainable, renewable energy, is an urgent necessity. At Mike Williams Electric we're doing everything we can to stop burning fossil fuels, and we're passionate about helping as many people as possible take the same steps forward. It's action today, but it's all about the future.

Knowledgeable & Skilled

We are licensed and trained to work on all major brands of electric vehicle chargers. We specialize in Home EV charging installation in particular, and electrification technology installation in general.

Safe

Fast charging circuits can put serious stress on your home's wiring and service panel, no matter what model of car or what brand of charger. Safety comes first, always. Our EV charging specialists will review the car and the charging system you're considering. We'll assess your home for any possible wiring issues. And we'll make sure you're ready with the right power and a safe installation.

Customer-Focused

With well over 100 5-star reviews on Google, we will be in and out of your home or commercial property on time and leaving your space cleaner than we found it.